A young creative that sees things in a new light, I'm 24 years old with a Bachelors degree in Graphic Design. I've been interested in art and design since I was a little girl, and would watch my nana paint in her art studio. Growing up with art all around me, it was the easi
est choice to pick graphic design as my career. As I've grown in my career I find marketing to go hand-in-hand with graphic design, and I find my love for marketing growing! I am constantly learning and trying to expand within the industry.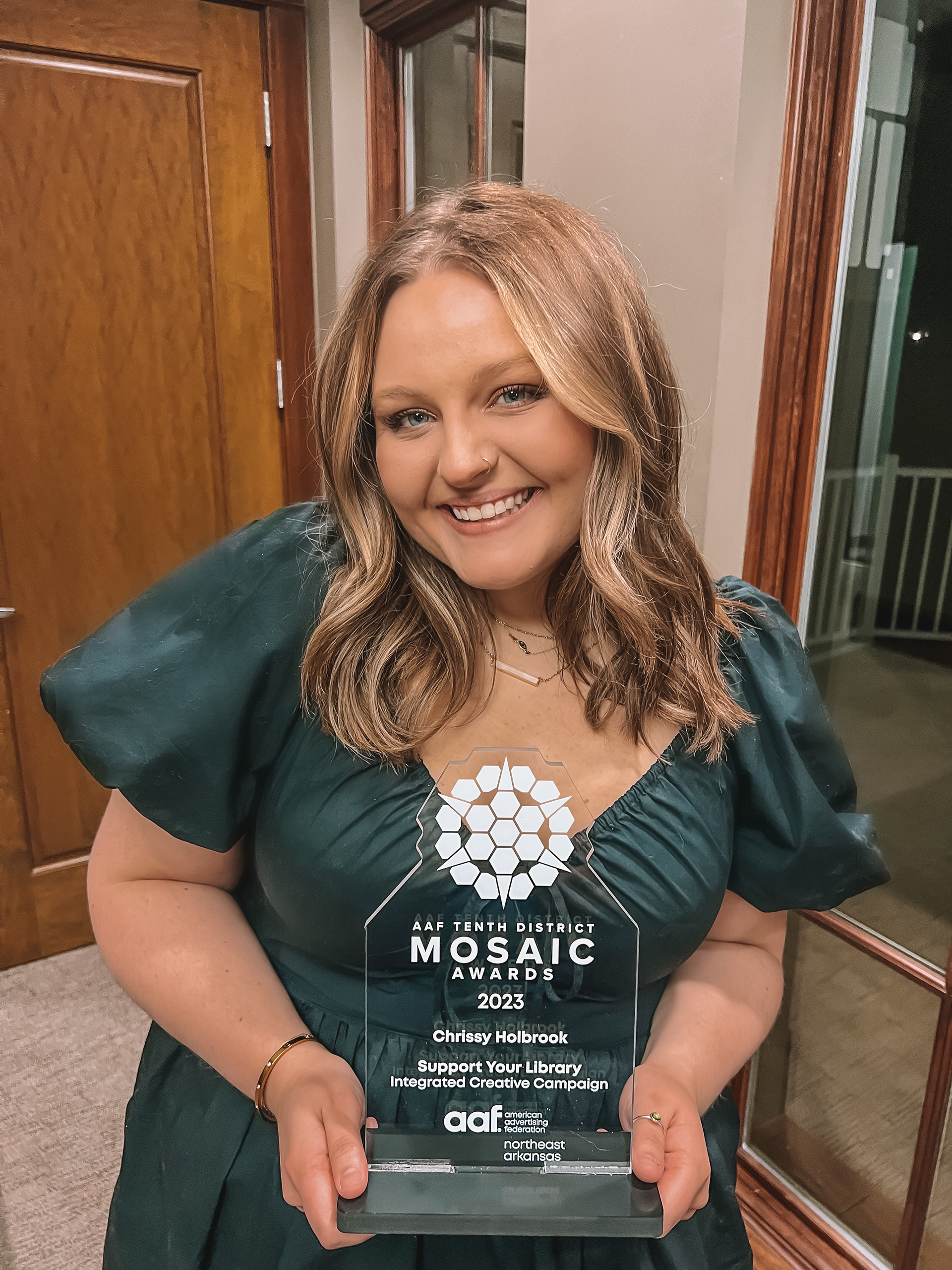 So so so honored to have been given the first ever mosaic award by AAF Northeast Arkansas !!
The mosaic award is given to people across the nation who have displayed commitment to diversity, equality and inclusion through creative work. Lauren Rose and I did this with our "support your library" campaign that we created to help bring awareness to what was going on in our community and our library.

While we lost the vote, the campaign was proven effective with social media reach jumping 280%, new followers jumping 300%, and almost 2,000 new library cards in 2 months.
To say I am grateful for this award an understatement.
Examples of t-shirts done during my time at Pink Ink Screen Printing